For the record, I started writing this post in late summer, and it's now December 16th. Don't ask me what happened to December 13th, 14th or 15th, let alone the last 3 months. If you are reading this, then please let us know your thoughts on our blog via commenting. We will write more blogs if we hear that you are interested. Here's what you might expect, except better, because Carrie will write more and she is a much better writer than I.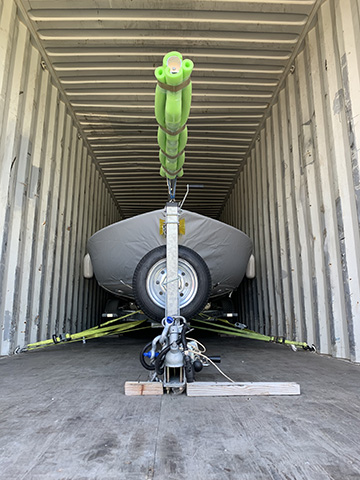 We're loading a boat onto a container to go to Australia this week. I can't imagine orchestrating this. Carrie did most the work, although I did sail with the new owner. Unfortunately instead of flying me to Australia to do the demo he came here and sailed with me on Oh Daddy, our family boat. We had a great sail, and even flew the spinnaker in high winds. We were having so much fun learning the spinnaker that we narrowly got it down in time before running into shore. As usual, I think I had everything under control. I would have just made it a point of what not to do, should we have had to sail upwind with the shoot up. That's the papa bear in me. Carrie has a feather in her hat now that she has managed to ship a boat across the world. She had to organize a custom trailer be built for AU standards, which are totally different, as you might imagine. We had to have the container fumigated, and get all of the paper work to the right authorities. She made it look easy, and I'm thankful for her. The customer was also a pleasure to work with, which certainly helps.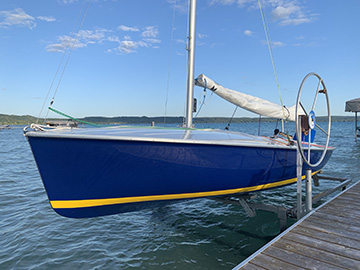 It was a great trip to Michigan. The new owner is a former assistant coach to Beau Shembeckler. You will see he's a Michigan fan, and after visiting, so am I. The beauty of the lake is breath taking. We had a great launch from the beach, followed by a performance sail around the lake, and beers.  I broke bread with the family that night, and enjoyed a nice, but too short stay in a beautiful place. I will say that he paid me a great complement in saying that I'm an excellent coach. Color me honored.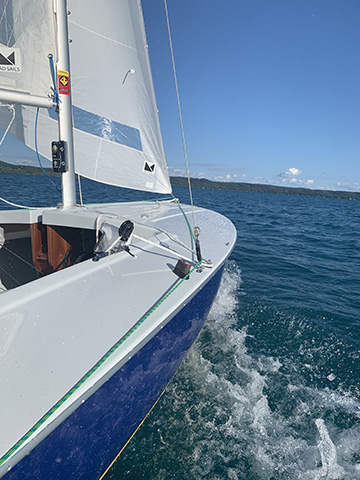 FS
Average rating:
0 reviews