The Calm Before the Storm
Two posts in two days. This is a new record. However, I've been hit with a premonition that must be shared. We have not been able to get many videos done this year. The drone quit working and the cameras are out dated. Furthermore, a good production takes time, planning and good weather. Twice this year productions have been canceled due to uncontrollable circumstances. Which leads me to a second premonition. First, in this blog post, I want to share about my psychology before a day of sailing. Second, I've realized that if I can't get videos done fast enough, I can share what I think will be helpful via future blog posts. They're much quicker to make.
The pictures below do a good job to show my thoughts before I go sailing. I keep a note book, and study it often. I don't get to sail as much as I would like, but once upon a time I did. My point is that I know I'm ready and I know my steed is ready. Our steed is ready. When I walk up to my race boat, ideally launched with sails on, I know she'll go as fast as any other, any new boat will. I know that I get to step on that beautiful ship, and make it go.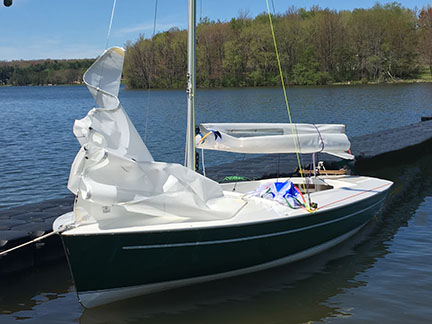 Stop, back up. How many of us played sports in grade school? How many of us enjoy watching sports? Sailing is my opportunity to go back and participate again. Before I used to step on the ice, I would visualize myself kicking ass all game. I knew that my adrenaline and understanding of the game would lead me to a likely victory. I enjoyed the feeling and that's the way I feel when I step on the boat. Sometimes I even play pump up music. Carrie likes "Sail" by Awolnation and you have to admit it's the perfect song to listen to before a windy day. Ultimately, the mind set is that "we're ready and we're going to GLH."