RECONDITIONED BOATS - FIVE YEAR NEW BOAT WARRANTY
Factory Certified Boats are coming in for reconditioning. However, a new boat is advised. A new boat comes with new sails, new trailer, everything is new and hassle free. The wait time is less, you will be much happier with your boat for years to come. If a new boat is not in your price range then please call to discuss the used boats that we have coming available.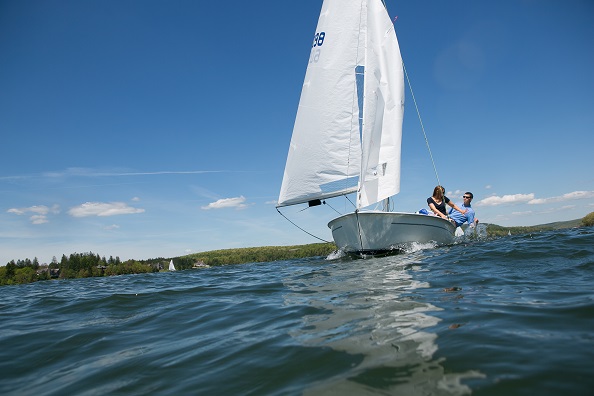 FS 5248 - Sale pending
Built in 1998 – White hull and deck with navy blue waterline and trim stripes.  Race rigged with 2 suits of sails (main and jib) and one AirX radial spinnaker (white and blue).  Main and Jib are weekend race quality. The Spinnaker is ready for NACs or Mid-Winters.  Boat is Harry Carpenter's personal boat and comes with a 5 year warranty. The boat also finished in the top of the fleet in multiple national events and has won a North American Championship.  Includes 2016 Trailex trailer. $15,000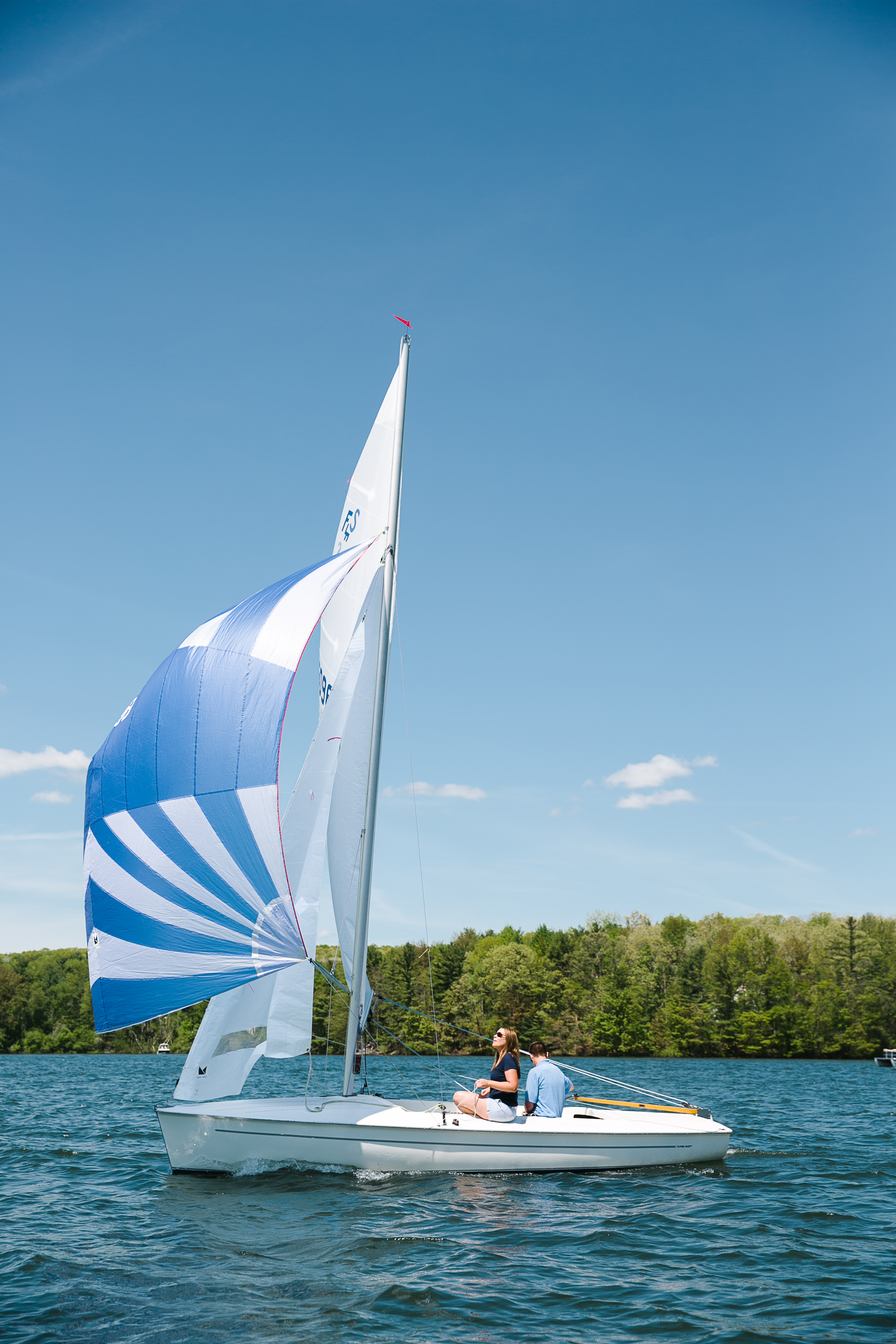 USED BOATS - FACTORY INSPECTED- AS IS, NO WARRANTY
Used Brokerage Boats are also coming in for re-sale. Again, new boats are most advisable, because while buying used from the factory is a good insurance policy, buying new is a guarantee that you will be sailing your new boat with ease for a long long time.
FS 3788
FS 3788 –Built in 1983 – White hull and deck with blue waterline. The boat is in great condition for daysailing. It comes with a main and jib that still have plenty of life left in them. The boat also includes new main & jib halyards, a tent cover, and Master Helper. The galvanized trailer is suitable for storage as is but would need about $500 in refurbishment to be road ready.
                                         $6,750
FS 4647
Built in 1990 - All-white race rigged boat. As is but has recently had upgrades done at the factory including gelcoat repair, compounding of the hull and deck, and new safety tread and stemband. She is in good condition, needing only normal upkeep year to year. Includes an extensive list of accessories - 2 Fowler spinnakers, a Fisher spinnaker, 2 Schurr main sails, 1 Schurr Jib, TackTick compass with mount, cable lifting bridle, and mainsail flotation. Covers include; poly bottom, acrylic mooring and acrylic trailing cover. The boat comes on a 1989 Tee Nee galvanized trailer that was reconditioned in 2018 and includes a new spare tire.
$10,900
FS 4905
Built in 1993 - All-white with red stripes and blue bottom paint. Rigged for racing with only own owner. The boat is solid, with only cosmetic issues in the gelcoat. If the boat were to be raced it would need a new gasket and the bottom repainted. The sails are in good condition for club racing and include 2 spinnakers. The boat also includes a compass, throwable and bow bag. The cockpit tent cover is in useable condition but the shockcord might need replacing for some of the hooks. The boat is coming with a new spin halyard, topping lift and mainsheet. Trailer not included.
$8,900