DEMO BOATS - 5 YEAR NEW BOAT WARRANTY
6139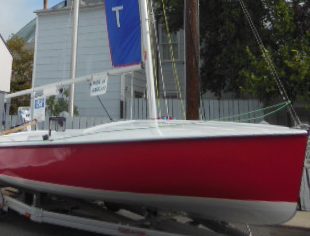 6139 Annapolis Show Boat - Sold
2016 Custom Red, with white deck and white bottom. Fully Racing Rigged, with brand new never before sailed sails. Free Cover, Motor Mount and swim ladder. Also, a free Trailex Aluminum Trailer. A $24,640 boat that we are letting go for just $22,300.
Price: $22,300
Price with Motor and Throttle: $24,600
6139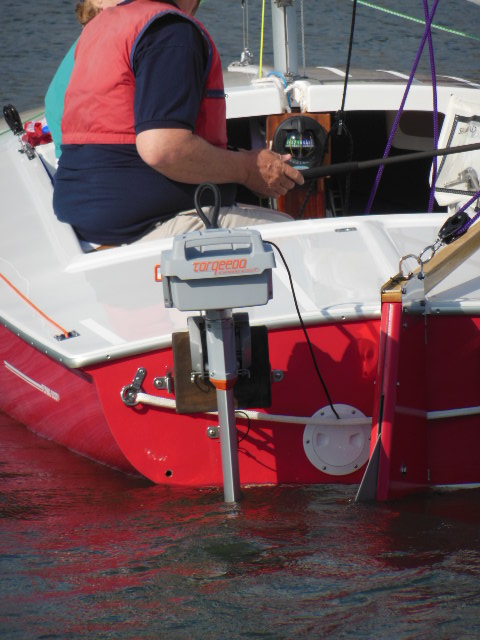 RECONDITIONED BOATS - FIVE YEAR NEW BOAT WARRANTY
4080
FS 4080
This boat is priced complete with a good suit of sails and a 2014 galvanized trailer. In addition, she will have a new mahogany centerboard cap, new sheets, and a new safety line. She will be cleaned and waxed. A brand new tent style cockpit cover will also be included. As of today, the refurbish work has yet to be started. Once bought, please allow a couple of weeks for us to complete the refurbish work. She's a good boat now, but she will be a great boat once we get done with her.
Total: $9,829 with 5 year factory warranty
4080
USED BOATS - FACTORY INSPECTED- AS IS, NO WARRANTY
3278
3278
Built in 1978, Light Blue deck and White Hull with medium blue waterline and blue bottom paint, Teak cap wood trim with main and jib sails, 3 covers, outboard motor bracket, Johnson 2 h.p. outboard motor, gas storage can, galvanized trailer with spare tire
            Price complete with galvanized trailer                                                  $6,500.00
3278
4885
4885
Built in 1993, White deck and White hull with  red and blue trim, rigged for daysailing  with blue bottom paint, original sails and original tent style cover, name on transom "Flying Free II".  Boat has been stored in our barn each winter when not in the water
            Price Complete With Tee Nee Trailer                                                                $7,900
4885
4698
4698
Built in 1990, White deck and white hull, dark blue waterline, blue bottom paint, used main and jib sails, large blue tent style cockpit cover, motor bracket, Johnson 2hp motor, swim ladder and grab rail, rigged for daysailing
            Price Complete  With Trailex Trailer                                                                 $7,900
4698