Rockport Mass is a beautiful town and a beautiful place to host a regatta. Twenty-nine boats attended the wife husband regatta. Many couples ended up in the same B&Bs. Making for a great party. Additionally, the hosts served lobster and entertained us all. Let me back up even further.
Driving into Rockport Mass, on the Massachusetts turnpike, I thought about sailing the Flying Scot off a mooring ball. I was actually looking forward to leaving my boat in the water, and hopefully having a few beers on the mooring after a long day of sailing in 7-foot waves. I'm sorry, I know that I'm the only person dreaming about 7-foot waves, everybody else was dreading them, but this is my blog and those were my thoughts.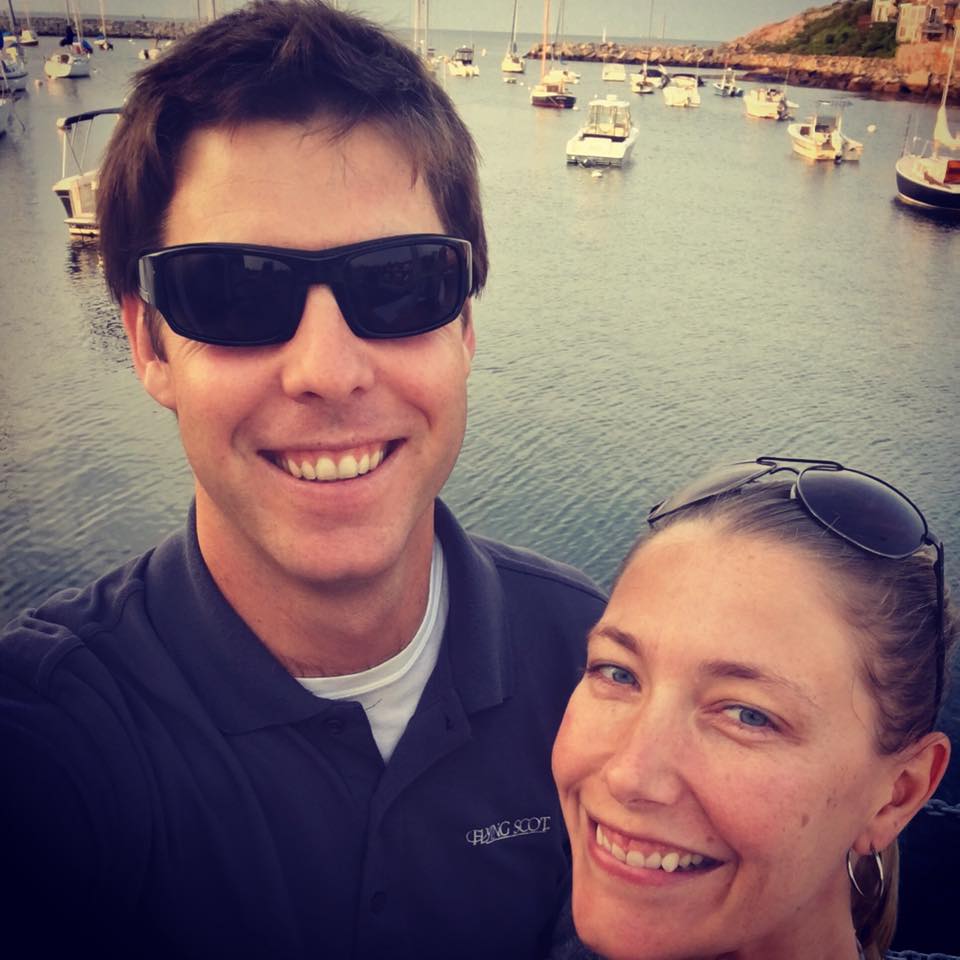 The first day brought nothing of the sorts. It was light and the tide was ripping. A great condition for those of us who like a challenge. John and Sharon Wake, who sail in the tidal waters of Fishing Bay, VA crushed us all the first race. They sailed for the Rocks of Rockport where it was shallower. Funny story, Carrie and I have an outdated tide chart that said it would go slack around noon. We kept banging the left thinking that the tide was going to go slack any minute, and the tide just kept ripping. We obviously did not measure the current because it was far from slack all day. I did get those beers at the moorings though, and that was glorious. Mark Benner and I also commandeered a row boat to check up on the boats after a few beers as our wives heckled us and took pictures from shore.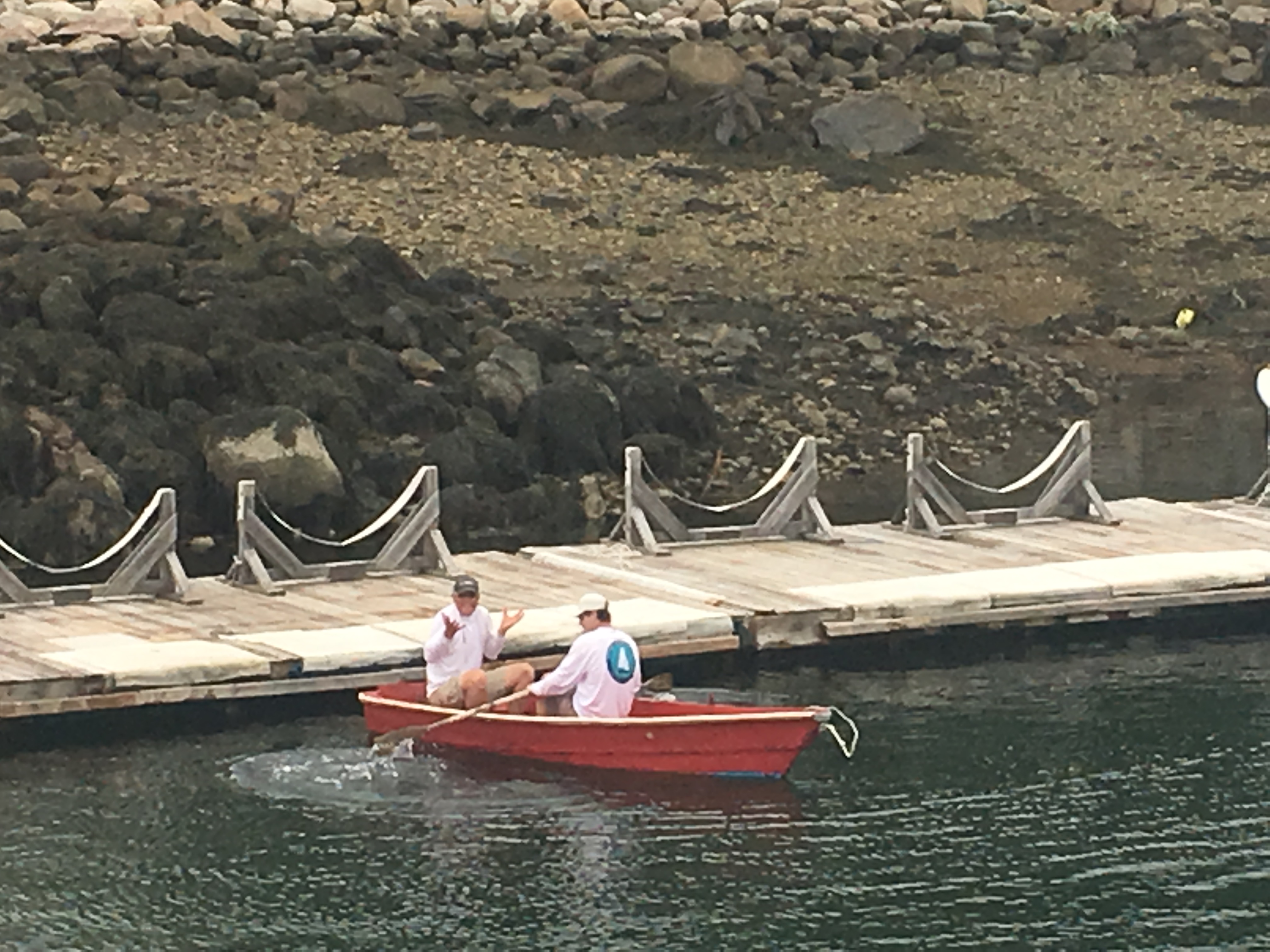 "Good friends good times" seemed to be the atmosphere. Once we oared the commandeered row boat from the mooring field back to shore, we all enjoyed a great lobster dinner. The veterans assisted the land lovers on how to eat lobster. It's always a good idea taking lobster eating advice from the locals. After the party, we walked around downtown. Rockport is a great town to walk around in. Personally, it remined me of San Juan. Wouldn't you know it, there was even an old stone fort, albeit, small. I had no problem believing that the British captured it in the war of 1812 like the plaque said. There were lots of great shops and history. Including a little ice cream shop before heading off to bed.
The next day brought my 7-foot waves. It was a dying breeze, but we still had 6-12 knots. Carrie and I informed each other of our sea sickness on the way out. We decided that there are different types of sea sicknesses. While neither one of us wanted to put our heads down below for anything, we both knew that we were going to keep it together. As long as we kept our bodies in the cool breeze looking forward and focused on sailing, we hardly noticed the condition of our stomachs. Alas, there was not enough wind to surf the waves down wind, but it was still a very fun and tactical day on the water. We had to deliver the boat, so we pulled it out right away, thanks to the innocent by standers who helped us get our boat out of the water.